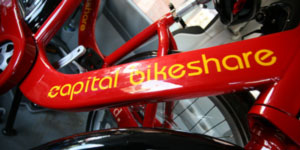 Transportation
We supply our employees with mileage reimbursement as well as bonus funds to encourage carpooling when appropriate.
Volunteer Program
Volunteer work is an important part of our company culture. We offer three paid volunteer days to employees each year with local organizations including Capital Area Food Bank, the Chesapeake Bay Foundation, and Blue Water Baltimore.
Fun Days
Our team likes to work hard and play hard. We hold a yearly Fun Day to celebrate our staff and work on team building. And of course, we have a yearly holiday party!
Health Benefits
We're only as good as we feel. Our employees enjoy traditional health and living benefits including Healthcare (Dental, and Vision) and Retirement packages.
Sustainability
We've adopted several measures that reflect our environmental consciousness including providing reusable kitchenware, recycling packaging materials, and utilizing electronic documents. We are a Certified Green Business in Montgomery County.
Location
While our roots are in Silver Spring. The time had come to find a warehouse. Our new office can be found in Laurel MD. We are surrounded by trees and have ample parking.  We also have a great lake we all like to jog around.